Product and friend recommendations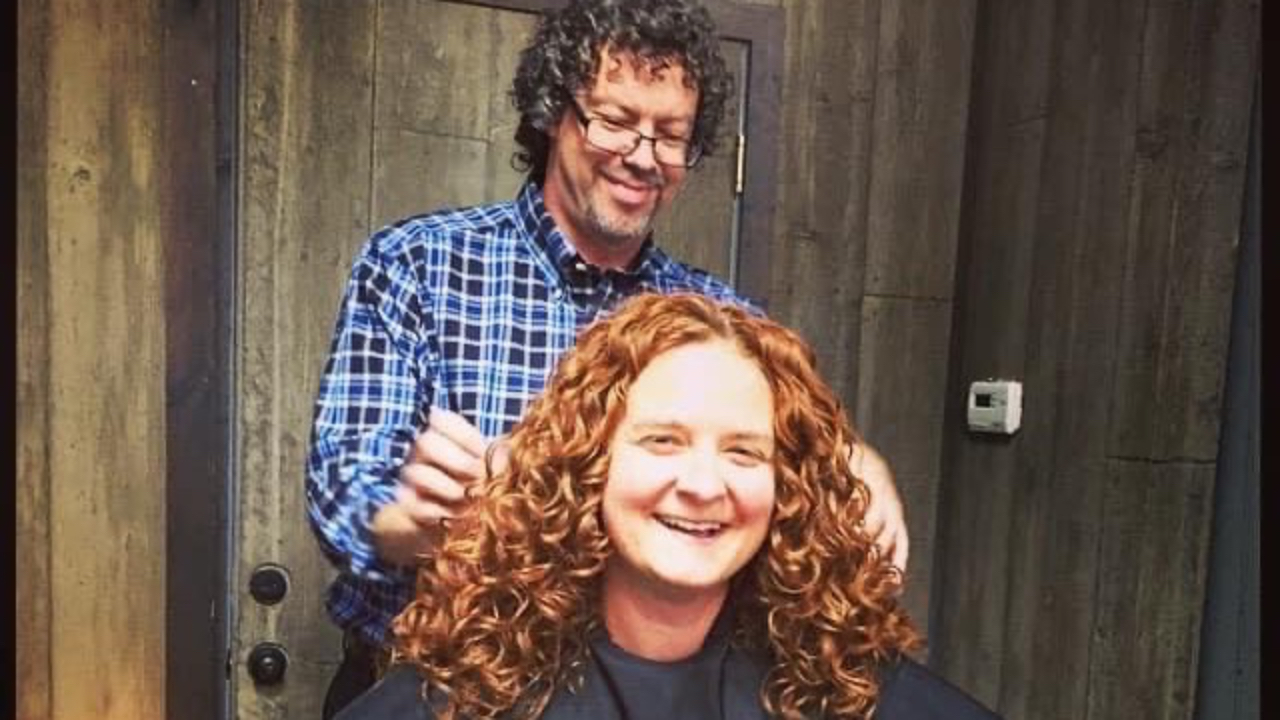 Good day everyone - this is an email as I am recommending a few products and and clients that can all make life more enjoyable.
First off - on a serious note - I worked with Jess from Jessicurl a few times and was saddened to learn of her passing a couple weeks ago. The brand will continue and just wanted to send prayers, thoughts and more to her family. She was a unique person, made me laugh and had wonderful insights into working with curly hair. She loved The MAP Method!

I had her come in to be a model at a Curly Hair Artistry training in Michigan and she surprised everyone - she hung out with us and I cut her hair (again) for other stylists to learn my system of Cubist Curl Cutting and we used her products for styling - she was a gem!
I want to recommend my favorite cleansers from Jessicurl - this is excellent for a light lather to cleanse fine/medium texture hair Gentle Lather and if you have thick dry hair I recommend this one Cleansing Cream
To shift gears - I have a client Kate that writes a food blog and this recipe looks fantastic for rum raisin oatmeal cookies - let me know how you like them:HERE
Another client is getting famous - she writes all about North Carolina family fun, adventures and more - she is on Instagram as @nceatandplay or her web; HERE - I have been doing Megans hair for 10 years and she rocks her curls with The MAP Method as well.
If you are in a swampy humid area and need some gel that holds up well - check this one out HERE - many love the hold from air drying to diffusing.
Also - I have had a few clients tell me this supplement helps them with maintaining their hair and helping to grow it in - I usually do not recommend supplements but I have had a solid group of clients recommend it HERE
This Scalp Massager will stimulate your scalp gently with small circular movements and I recommend using Long Hair Dont Care (use discount code CHA10 at check out for 10% off) - apply LHDC to your scalp, massage the scalp gently with small circles and rinse off scalp and reapply to hair as recommended in Cultivate Your Curls online course.
HAIRSTYLISTS
One on One trainings offered this year with me in my studio- I have had multiple requests for more private custom trainings and this is the best way for me to work with you. I will facetime you to unpack how I can best serve you, we will work with live models so you get your hands in it to learn best. Hit "REPLY BACK" to set up a discussion with me.

Aug 14-15 (2 spots open)
Sept 18-19 (2 spots)
Oct 30-31 (ONE spot remains open)
Nov 13-14 (2 spots open)

Thank you all for TEN YEARS of continuous online and live trainings to make an impact on your hair, life and business.
For now,
Curly Hair Artistry
Stay connected with news and updates!
Join our mailing list to receive the latest news and updates from our team.
Don't worry, your information will not be shared.
Subscribe